I admit, for most of my life, I've been very lucky in the skin department.  I had minimal breakouts as a teenager, and most of my college and young adult life saw me barely splashing some water on my face at the very end of a long day.
I did deal with some mild eczema and breakouts during my initial diagnosis of Hashimoto's, but those symptoms were the first to clear up with cleaning up my diet and lowering stress levels.
However, in the here and now, the time for me to reprioritize and become more serious regarding my skincare has arrived.  I started to notice certain patches become particularly oily while other remained far too dry.  My old standards for dealing with spot breakouts quickly proved too potent and only further inflamed my breakouts.
This drastic change in my skin left me feeling dumfounded and embarrassed.  I quickly dove into researching and experimenting various methods and products in order to find what worked best in returning my skin to a harmonious state.  After months of trial and error, here is the routine that has ultimately worked best for me…
(Disclaimer: this is where I'd like to mention that I am not a doctor or skincare professional.  While I am sharing the daily routine that meets my needs, it may not balance yours.  Should you try any of my recommendations here, please be sure to respond accordingly to your own skin's needs.)
Morning –
During the week – I typically shower first thing in the AM.  I don't wash my face in the shower, but I will allow the warm water and steam to help open up my pores.
Out of the shower, I employ my Clarisonic and Glamglow's Youth Cleanser.
After my 2 minute scrub with the Clarisonic – I rinse my face and pat dry.  From there I immediately apply 3 drops of Herbivore's Phoenix Facial Oil.
You guys…this facial oil has me shook.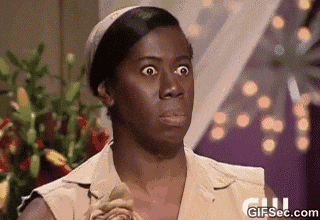 I've tried other oil cleansing brands/fads – I've given each the necessary amount of time (6 weeks or more) to detox my skin and work their advertised magic.  At best, the oils did nothing, at worst, they left my skin far too greasy and oily.
But Phoenix Oil…
From Herbivore's page, they describe the Phoenix Oil as such: "Like a Phoenix from the ashes, allow your skin to regenerate with this blend of luxe botanical oils and skin-cell-renewing CoQ10. This oil will dramatically rehydrate and rejuvenate your skin at the cellular level. Leaves skin soft and silky with a renewed appearance and texture."
Ya'll, had I known the results would be so drastic – I would have provided a before and after shot.  It helped my skin in a way I never even considered.  You see – I have a series of "laugh lines" in my forehead that have grown deeper over the years of over expression or furrowing my brow.  They weren't something I ever particularly minded – I actually enjoy the fact that my eyebrows move in a generation full of botox (#shade).  But there was slight concern of how they'd continue to age over the next decade of my life.
I kid you not…two days of using the Phoenix formula, and my lines have drastically decreased.  Like – so much so that found myself hovering a mere inch from my mirror, running my fingers back and forth over my forehead attempting to uncover or relocate them.  Truly, not having a before/after comparison to show you will be my greatest regret of this article.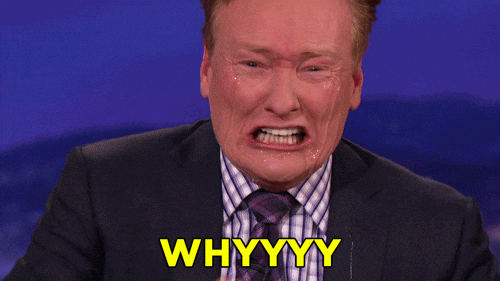 Evening –
My evening practice looks a little different from night to night…
My first step before bed resembles my morning routine.  I will start with a solid scrub down from my Clarisonic and Glam Glow wash.
Once that is completed – I determine my next move based on a few factors.  If I notice my oily, trouble spots are flaring up (hello time of the month or inflammatory food indulgences), I treat my oily zones with a clay or charcoal mask.  At this time, I alternate between Origins Charcoal Mask and Sand and Sky's Pink Clay Mask.  However, I've previously had great results with Glam Glow's Charcoal Mask, and plan to pick up a new jar of that soon.
Regardless of whichever mask I use, I typically leave it on for 10-15 minutes before rinsing the product away with warm water.
From there, I utilize my derma roller.
Now, don't panic – I know the derma roller looks a bit like a medieval torture device.  I myself was very intimidated when I first decided to give it a go.  There are a few recommendations I'd make in regards to getting started with a derma roller.  For one, start with one with needles measuring 0.25mm.  Use that one consistently for a few weeks, and then slowly build up to using one with 0.5mm.
My next recommendation – don't derma roll everyday.  The reason derma rolling is effective is because you are essentially creating micro-tears on your skin's surface.  Those micro-tears trigger blood flow and production of collagen in the area.  If you derma roll everyday, you are not giving your skin adequate time to heal between sessions.  For best results, I'd recommend derma rolling every 3 days, and always be sure to sanitize your roller after every use.
To use your derma roller, simply provide medium pressure as you roll the tool over your skin.  You want to run the roller in multiple directions over each section about 15x.  I recommend doing this practice at night because, if you're anything like me, you will probably turn bright pink and possibly even swell after the first few sessions.  Be sure to avoid any areas with breakouts or open sores – a derma roller is not going to help in those scenarios.
Immediately after rolling, I apply 3 drops of Herbivore's Lapis Facial Oil.  This oil is similar to the Phoenix mentioned earlier, but it is specifically formulated to balance acne prone skin.  Since it is both anti-inflammatory and anti-bacterial, I give it plenty of time to work it's magic while I work on getting in my Zzzs.
From Herbivore's site: "Lapis Lazuli, a favorite stone of ancient Egypt, is known for its gorgeous deep blue color. Lapis Facial Oil is named for the precious blue oil it contains, Blue Tansy. This oil holds a component called Azulene which acts as a powerful anti-inflammatory and antibacterial that aids in reducing redness and clarifying the complexion. Formulated for combination, oily, and blemish-prone skin types or any skin in need of relief from inflammation."
Miscellaneous
It's not really skin care, but it is part of the routine so I thought I might as well mention it.  Every other night, I apply Revitalash to help my lashes grow longer and stronger.  I have had great results with the product.  If you are just starting with it, be sure to apply it every night for about 3 months.  After that – I actually find I have better results alternating the nights I use it.
In addition to my external routine, I would be remiss to not mention the extra care I take for what goes on inside my body as well.  I am always sure to drink plenty of water to stay hydrated throughout the day.  If you need help staying motivated to drink your intake of H20, may I recommend the adorable app Plant Nanny?  I've mentioned it before on my Instagram page, but it has made a huge difference in keeping me accountable regarding my water intake.  I will also praise the use of Nuun tablets when you need your water to be a little more exciting.  Packed with electrolytes, Nuun is a great tool to boost hydration – they are also an amazing hangover cure as well, but you didn't hear that from me 😉
Along with plenty of water, I am sure to limit inflammatory foods (re: gluten and dairy) in my daily diet and always provide my body with the additional supplements it needs.  Supplement requirements vary depending on the individual, but for myself, I am always sure to take my Vitamin D, Zinc, and Vitamin B.  I am also sure to get in plenty of nutritional fats such as avocado, coconut oil, and fish oil to help make my skin glow.
So there you have it for my skin care routine. What about you?  Do you think you might give one of these protocols a go?  If so, which ones?  Be sure to comment below and keep me posted with your results.  Do you have a part of your skincare routine or a favorite product that I didn't mention here? Reach out and tell me what works for you!  I'm always eager to learn more!
By the way, if you would like to try the oils from Herbivore that I mentioned, be sure to follow this link to secure 15% off your first order!  I admit I was initially attracted to their products based on the packaging and ingredients list, but now that I've seen the results, I am a tried and true fan.
Until next time,
xoxo Me